Links and Lists!

100hot Kids
Browse through 100 most popular sites with PathFinder, and Time/Warner and CNN sites: Warner Bros., HBO, DC Comics, Extra TV, Babylon5, CNN , CNN Financial Network and AllPolitics tying for number one.

AOL NetFind
Another search engine picked by FamilyPC. It is suitable for kids to search the web.

The PARENTAL Web
FamilyPC's family testers rate the sites created to help them be better moms and dads.

Parents' Guide to the Web
FamilyPC's Guide helps parents choose sites that are suitable for kids.

Berit's Best Sites for Children
While roaming 'round the Internet, Berit has found lots of interesting things. And this is a list of a few of the coolest places that you might like to visit.

Family tested websites
"The cool, the bad, and the yucky", a place for kids to learn about the body in a fun and interesting way.

Lycos Kids Guide
Headline news for kids, search engine and entertainment sites.

VIRL's selected kids websites
These websites are selected to give you a quick way of finding kids sites on the web -- Vancouver Island Regional Library.

WorldVillage
Navigate through the Gamer's Zone, check out the School House and MultiMedia Cafe -- all suitable sites for kids from WorldVillage.

Xplore Kids
Learn about animals, find a keypal, publish your art and stories, work on projects for school or just goof off at Xplore Kids. Some of the best sites on the Web are for young people, and these are way cool.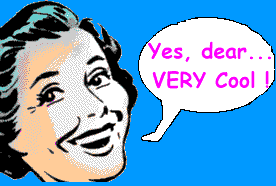 Yahooligans
Yahoo search engine that is safe for kids to navigate the Web.
Global Show and Tell
An excellent gateway to kid activities and resources on the internet. Use this as a jump station to world wide resources.
Kids First
KIDS FIRST! is a project of the Coalition for Quality Children's Media, a national not-for-profit organization founded in 1991 to make quality children's programs more visible to parents and caregivers.
Children's Page Stories, Poems, Pictures and Sounds
This page contains many links to information for children such as games, LEGO, Winnie the Pooh, children's programs and Interactive Gallery from the California Museum of Photography, pictures from Disney, chocolate page, Santa Claus, Theodore Tugboat activity center, and more.
Kids' Home Page
The Spokane Public Library's Youth Services staff has designed this page to help youth find age-appropriate sites on the Internet. We have included a large of selection of sites, some of which will be more appropriate for younger readers, while others will appeal to young adults.

Ultimate Children's Internet Site
Children's sites are sorted by school ages, includes kids shareware, other lists for kids and kids on the web. Also included are sites for parents and educators.

Comments?
Questions?
Link Problem?
E-Mail Me!

More Stuff!
Wacky Web Tales
Kids fill in a form that includes: a classmate; a food; adjective; singular noun; an animal; past tense verb; adjective; past tense verb; a number; another animal; past tense verb; past tense verb; and a food. A wacky story is then generated.
Word Search Puzzles
Here are a few word search puzzles that John created. Print them off and give them a go.
United Media - Comic Strips, Political Satire, and More.
This site offers comic strips, editorial cartoons, and Dilbert, the reluctant computer nerd. Other comics include Marmaduke, Alley Oop, Arlo and Janis, and Robotoman.
Mr."Potatoe" Head
Well, this is a place for those interested in potatoes - fun, games, and information. Also included is a Potatocam ... explore.
Spirograph
This is a place where you can create a spirograph and explore some simple mathmatics.
Theodore's Surprise Friend
An interactive online story. Many times during the story, you'll need to decide what Theodore should do. Just click on the underlined words at the end of each page, and you'll see what happens next! There are other underlined words in the story for you to explore as well.
Phillip's Virtual Flowers.
Create a private, personalized web page with a virtual bouquet and card message for your special friends to view online.

Thanks for Visiting the Launchpad for Kids!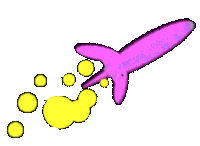 Return to the
iFlowers.com Home Page!
Sites To See!
The New Stuff:
This Day In History
Find out what happened today in history, on your birthday or on any day that you can think of!!
Pig Latin Converter
It's a funny site that converts other sites to Pig Latin. Just enter a URL such as http://www.iflowers.com and watch as the whole page is displayed in this funny made up language!
KidCross Crossword Puzzles
Print the crosswords on your printer and do them in pencil!
Galactic Galaxy Star Search System
Safe Internet Activity for Kid's Club Members: Monitored Chat Rooms, Search System and More - Membership is Free.
Akiko Virtual Tour of New Zealand
Welcome to New Zealand / Aotearoa - Land of the Long White Cloud. Haere mai, haere mai!
Animal Resources
This site provides an array of information about animals. Material provided by Sea World and Busch Gardens.
Beakman and Jax Science Stuff
Beakman Place and Jax Place's place. Stay and play and experiment for a while or surf on through! You decide. There are lots of activies and images. There are beautiful new photos from the Hubble Space Telescope.
Bill Nye, The Science Guy
A Fun Site with information about science and Bill Nye's television appearances.
Carlos' Interactive Coloring Book
Kids choose the colors they want to color the pictures from Coloring Book 3.0 by Jim Allison. Kids choose the coloring tools they want to use and go to work coloring.
Children's Museum
Take an interactive tour of the Children's Museum at the Canadian Museum of Civilization.
Exploratorium
Exhibits from this famous San Francisco science museum.
Kids Playroom
MCA/Universal's Playroom is a safe, fun and creative place for children of all ages. Enjoy the Playroom activities on-line -- with your child at the controls, of course!
Kids Space
Kids' Space has been planned for children to be a creater of a big net-wave, while enhancing basic computer skills through their real participation and use of the Internet. Children can send their pictures, stories, music, and letters.
KIDLINK
Kidlink is a grassroots project aiming at getting as many children in the age group 10-15 as possible involved in a GLOBAL dialog. Since the begining of this project in 1990, there have been over 30,000 participating children from 65 countries and all continents.
KinderGarden
There are lots of fun activities on this page for kids to do to learn about more about plants.
Life Over Time
This is a great exhibit about dinosaurs from Chicago's Natural History Museum. Very educational with movies, sounds, and games.
Liftoff to Space Exploration
Liftoff, a product of the Mission Operations Laboratory at the Marshall Space Flight Center in Huntsville, Alabama, is NASA's own introduction to space exploration for young people.
Live From Antarctica 2
Live From Antarctica is an electronic field trip to the Palmer Peninsula (that part of the continent across the stormy Drake Passage from Chile). The project takes place at the time of year when students can see baby seals and penguins still in their birth colonies and rookeries, amid some of the most spectacular scenery in the world.
MidLink Magazine
MidLink Magazine, the electronic magazine for kids in the middle grades--generally ages 10 to 15.
NASA Space Science Education
Fact sheets, and photos await the young scientist who visits this site for background information about NASA projects.
National Geographic World Magazine
This is the online version of the superb kids' magazine from the National Geographic Society.
National Zoological Park
Welcome to the National Zoo's Homepage, your ticketless trip to the National Zoo. You are invited to journey into this developing landscape and explore the expanding horizons of the National Zoo. Your exploration will take you down familiar pathways and untraveled byways of information about the animals, plants, people and programs of the National Zoo. But first a little about the Zoo.
Rainforest Action Network
This kids section illustrates how children might be able to make a positive impact on the world's environment.
The Refrigerator
A weekly online art contest for kids under 18.
School House Rock Page
Catchy songs and interesting lessons can be found at this innovative site.
The Science Club
The Science Club is a non-profit organization that uses humor and science to get children and adults to learn and play together. All our activities, which use common household materials, promote curiousity and the excitement of experimentation.
Sports Illustrated for Kids
This popular magazine has an electronic version for children.
Star Journey
Journey through the stars with National Geographic Online. View the nighttime sky using the National Geographic's popular star chart, now with overlays of Hubble Space Telescope images. Take charge of the Hubble Telescope and plot your own course through the cosmos.
Views of the Solar System.
This site has been created as an educational tour of the solar system. It contains images and information about the Sun, planets, moons, asteroids, comets and meteoroids found within the solar system.
VolcanoWorld.
Volcanoes are one of the most dramatic phenomena in nature, attracting millions of visitors each year to US national parks, and fascinating millions more children in school science courses. VolcanoWorld delivers high quality remote sensing images, other data, and interactive experiments that add depth, variety and currency to existing volcano information sources.
Yellowstone
Explore Yellowstone National Park, a place unlike any other on earth. See strange marvels. Go underground to find out what causes them. And trigger an eruption of the world-famous geyser, Old Faithful!
Youth Central.
Apple Computer sponsors Youth Central, a New Web Site Created By Kids-For Kids. The brainchild of 15-year-old Alex Hempton of San Diego, Calif., Youth Central distinguishes itself as a kid created, kid approved and kid run clubhouse on the 'Net .