This is how your Virtual Gift will look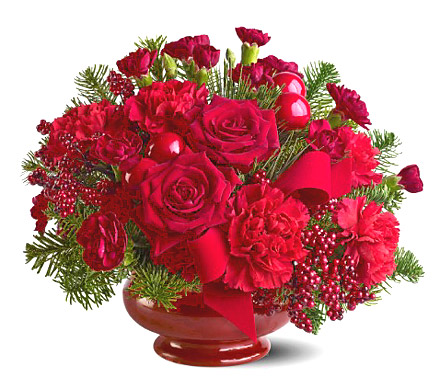 To: [Recipient's name and e-mail address here]
From: [Your name and e-mail address here]
Subject: [Your subject choice here]

---
Have yourself a Merry Little Christmas with this striking holiday virtual
gift of red roses and carnations accented with faux apples and berries
arranged in a red pedastal bowl. An iflowers virtual Christmas gifts favorite!
Use Your Browser's "Back" Button to Send
this Virtual Gift at iFlowers Christmas eCards.
Virtual Flowers Virtual Roses Free Virtual Flowers Flower eCards Holiday eCards
---

Would you like to send Free Virtual Flowers to someone you know?
More Free Virtual Flowers & eCards from our sister site.
Would You Like to Send Real Flowers Online?
---

© 1995-2022 All America-Phillip's Flower Shops. Images ©1995-2022 FTD, TELEFLORA, AFS, SAF, CCFC, Phillip's Flowers, or PhotoDisc, Inc.