This is how your Virtual Gift will look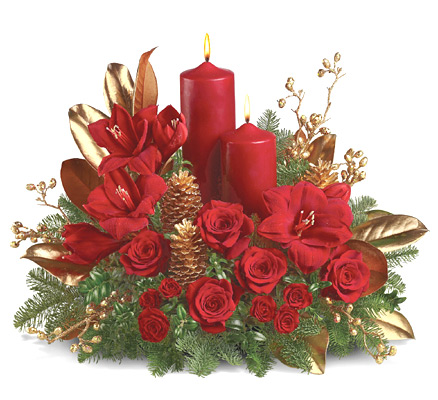 To: [Recipient's name and e-mail address here]
From: [Your name and e-mail address here]
Subject: [Your subject choice here]

---
Red amaryllis and roses are contrasted with noble fir golden pinecones,
glittering magnolia leaves and berries. Crowned with a pair of red
pillar candles. An iflowers virtual Christmas gift that is sure to please!
Use Your Browser's "Back" Button to Send
this Virtual Gift at iFlowers Christmas eCards.
Virtual Flowers Virtual Roses Free Virtual Flowers Flower eCards Holiday eCards
---

Would you like to send Free Virtual Flowers to someone you know?
More Free Virtual Flowers & eCards from our sister site.
Would You Like to Send Real Flowers Online?
---

© 1995-2022 All America-Phillip's Flower Shops. Images ©1995-2022 FTD, TELEFLORA, AFS, SAF, CCFC, Phillip's Flowers, or PhotoDisc, Inc.