This is how your Virtual Gift will look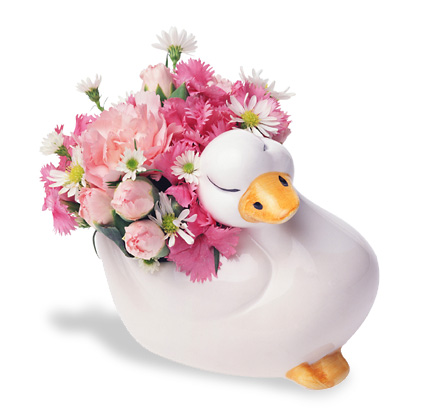 To: [Recipient's name and e-mail address here]
From: [Your name and e-mail address here]
Subject: [Your subject choice here]

---
Make someone chuckle with our loveable Lucky Ducky ecard bouquet. It's
filled with pretty pink flower blossoms, and you can send it by email
to anyone with Web access, courtesy of iFlowers virtual florist.
Use Your Browser's "Back" Button to Send
this Gift or see More Virtual Flowers Selections.
---

Would you like to send Free Virtual Flowers to someone you know?
More Free Virtual Flowers & eCards from our sister site.
Would You Like to Send Real Flowers Online?
---

© 1995- 2023All America-Phillip's Flower Shops . Images ©1995- 2023FTD, TELEFLORA, AFS, SAF, CCFC, Phillip's Flowers , or PhotoDisc, Inc.