This is how your Virtual Gift will look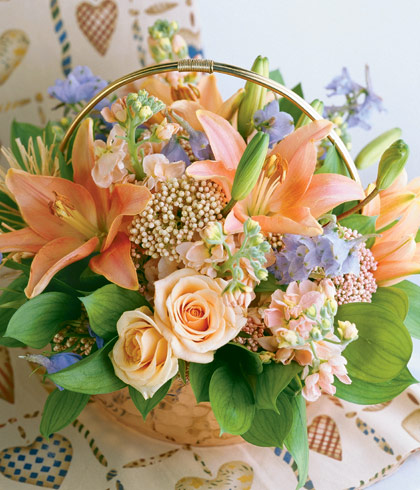 To: [Recipient's name and e-mail address here]
From: [Your name and e-mail address here]
Subject: [Your subject choice here]

---
This free virtual basket bouquet features soft pastel roses, peach lilies, delphinium,
snapdragons and much more. Fresh, feminine and full of charm. The perfect virtual gift for almost any occasion.
Use Your Browser's "Back" Button to Send
this Gift or see More Virtual Flowers Selections.
---

Would you like to send Free Virtual Flowers to someone you know?
More Free Virtual Flowers & eCards from our sister site.
Would You Like to Send Real Flowers Online?
---

© 1995-2022 All America-Phillip's Flower Shops. Images ©1995-2022 FTD, TELEFLORA, AFS, Florists Review, SAF, CCFC, Phillip's Flowers, or PhotoDisc, Inc.